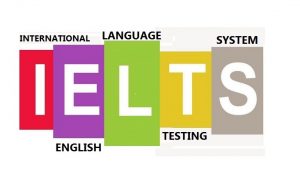 IELTS, the International English Language Testing System, is designed to assess the language ability of candidates who need to study or work where English is the language of communication.
IELTS is jointly managed by the University of Cambridge ESOL Examinations (Cambridge ESOL) and British Council. IELTS is recognized by universities and employers in many countries, including the UK, Australia, Canada, New Zealand and the USA; by professional bodies, immigration authorities and other government agencies. All native-speaker accents (North American, Australian, New Zealand and British) are used in the Listening test; all standard varieties of English are accepted in responses in all parts of the test.
Valid for 2 years.
Total Time: 2 hours 45 minutes
Maximum points: 9
IELTS: GENERAL OR ACADEMIC?
General IELTS – for those planning to undertake non-academic training or to gain work experience, or for immigration purposes.
Academic IELTS –  for those who want to enroll in universities and other institutions of higher education and for professionals such as medical doctors and nurses who want to study or practise in an English-speaking country).
All test takers take the same Listening and Speaking tests, while the Reading and Writing tests differ depending on whether the test taker is taking the Academic or General Training versions of the test.
Points
| | |
| --- | --- |
| Level | Points in ELTS (approximately) |
| Junior | 1.0 |
| Beginner | 2.0 |
| Elementary | 3.0 |
| Pre-Intermediate A | 4.0 |
| Pre-Intermediate B | 4.5-5 |
| Intermediate | 5-5.5 |
| Upper-Intermediate | 5.5-6 |
| Pre-Advanced | 6-7 |
| Advanced | 7-8 |
| Proficiency    | 8-9 |
Structure
Total Time: 2 hours 45 minutes
Listening: General = Academic
4 Sections, 40 items, 30 min (+ 10 min to transfer the answers to an answer sheet)
Reading : General ≠ Academic
3 Sections, 40 items, 60 min
Writing: General ≠ Academic
2 Tasks (150 and 250 words), 60 min
Speaking: General = Academic
3 Tasks, 11-14 min
Score
9 Expert User
Has fully operational command of the language: appropriate, accurate and fluent with complete understanding.

8 Very Good User
Has fully operational command of the language with only occasional unsystematic inaccuracies and inappropriacies. Misunderstandings may occur in unfamiliar situations. Handles complex detailed argumentation well.

7 Good User
Has operational command of the language, though with occasional inaccuracies, inappropriateness and misunderstandings in some situations. Generally handles complex language well and understands detailed reasoning.

6 Competent User
Has generally effective command of the language despite some inaccuracies, inappropriacies and misunderstandings. Can use and understand fairly complex language, particularly in familiar situations.

5 Modest User
Has a partial command of the language, coping with overall meaning in most situations, though is likely to make many mistakes. The candidate should be able to handle communication in his or her own field.

4 Limited User
Basic competence is limited to familiar situations. Has frequent problems in understanding and expression. Is not able to use complex language.

3 Extremely Limited User
Conveys and understands only general meaning in very familiar situations. Frequent breakdowns in communication occur.

2 Intermittent User
No real communication is possible except for the most basic information using isolated words or short formulae in familiar situations and to meet immediate needs. Has great difficulty understanding spoken and written English.

1 Non User
Essentially has no ability to use the language beyond possibly a few isolated words.

0 Did not Attempt The test
No accessible information provided.